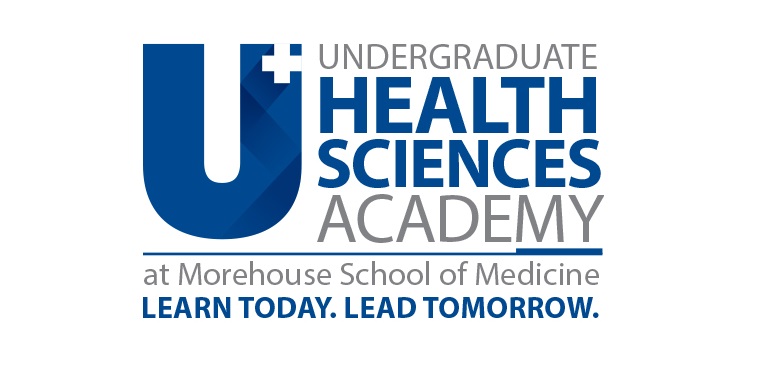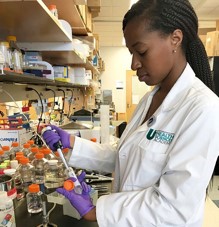 Learning Today for Leadership Tomorrow
The Undergraduate Health Sciences Academy (UHSA) at Morehouse School of Medicine was created in response to the growing need for health care professionals in Georgia's underserved urban and rural communities.
The program recruits current undergraduate students matriculating in the Atlanta University Center Consortium (AUCC). Through STEM courses and other interventions, the academy's goal is to add to Georgia's healthcare workforce while also diversifying that workforce in the state and nation.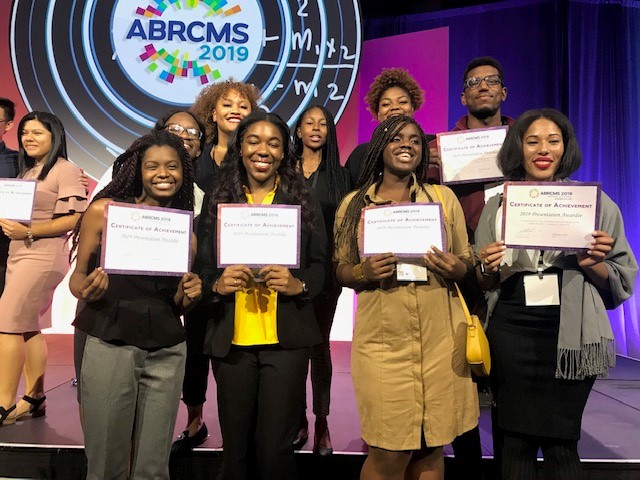 UHSA Program Winners
Objectives are to improve students' critical thinking and problem solving skills, enhance standardized test preparation, and provide science-enriched coursework to foster new interest in medicine and health professions.
Eligibility
Applicants must meet all of the following criteria by the application deadline:
Current enrollment at one of the AUCC institutions: Clark Atlanta University, Morehouse College or Spelman College.
Completion of one semester of post-secondary education at time of application submission.
Declared a major in Science, Technology, Engineering, Arts or Mathematics with an expressed interest in health care or biomedical sciences.
Have a minimum cumulative grade point average of 3.0 on a 4.0 scale (or its equivalent).
Have taken at least one science course in first semester.
Be nominated by a current faculty member.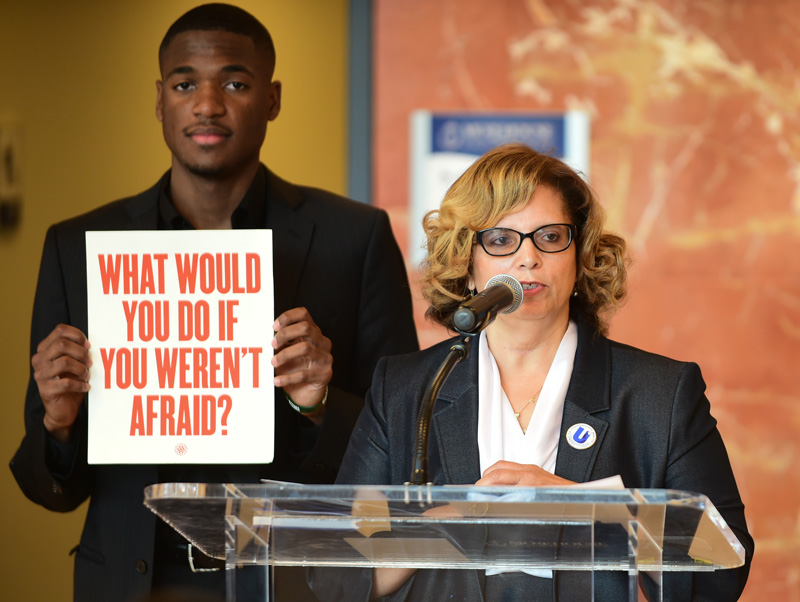 Dr. Thompson with UHSA student Brian Baker holding the sign "What would you do if you weren't afraid?"
Educational Guidance and Benefits
Students selected to the Academy receive the following:
Tuition scholarship
Graduate and professional test preparation
Summer externship/shadowing opportunities
Mentorship
iPad for personal and academic use (if needed)
Access to tutoring
Program Requirements
To maintain eligibility in the program, Academy students must:
Attend all required UHSA meetings, courses and events
Consent to tracking (e.g., official transcripts and GRE/MCAT/DAT scores)
Complete at least 2 summer research/shadowing experiences prior to graduation
Maintain a 3.0 GPA
Applications Now Open!
Application deadline extended to September 1, 2021
Apply Now to UHSA
Please direct all inquiries to rthompson@msm.edu or call Dr. Rahmelle Thompson at (404) 756-5728