campus portal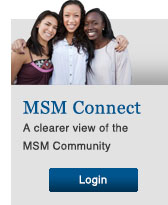 Meet the SHWC Staff
The clinical team includes physicians, nurse practitioners, nurses, mental health providers, medical assistants, administrative staff and others. Click on the pictures below to learn more about our amazing staff.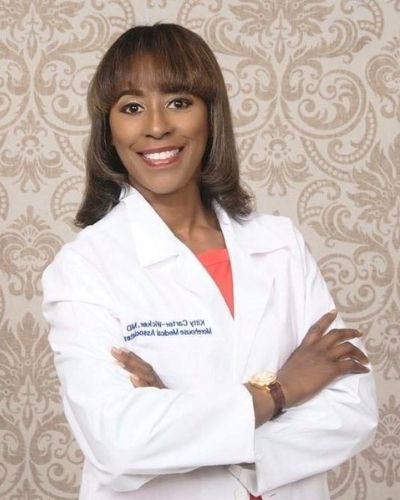 Kitty Carter-Wicker, MD
Director, AUCC Student Health & Wellness Center
Kitty Carter-Wicker MD, affectionately known as Dr. Kitty, was born and raised in Southwest Atlanta. Dr. Carter-Wicker received a Bachelor of Science degree in biology from the University of Georgia (UGA) in 1984. She received her MD degree from Morehouse School of Medicine (MSM) in 1992. After completing a residency in family medicine at MSM, she joined the Maternal Child Health (MCH) team at MSM. During her tenure at MSM, she has served as the Family Medicine clerkship director, Medical Director of the Clinical Skills Center and Co-PI on several training grants. For 19 years, she trained medical students in adolescent health at the Fulton County teen clinic. Dr. Carter-Wicker was inducted into AΩA April 2022.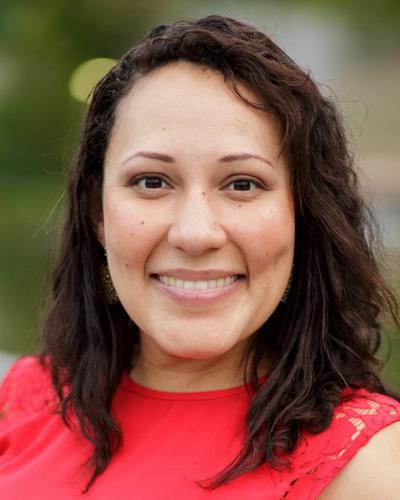 Danae Evans, MD
Director of Behavioral Health, AUCC Student Health and Wellness Center
Assistant Professor, Department of Psychiatry & Behavioral Sciences
Dr. Evans received her degree in medicine from Emory University in 2009. She went on to complete General Psychiatry residency (2013) and Child & Adolescent Psychiatry fellowship (2014) at Emory University School of Medicine. She is board certified in both areas. After her training, she worked for several years in student health at the Georgia Institute of Technology. She has experience working with undergraduate, graduate, and professional students. She is very honored and excited to be joining the Department of Psychiatry and the AUCC family.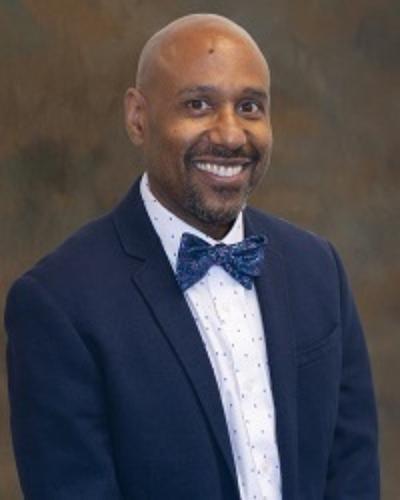 David Inwards-Breland, MD, MPH, FAAP
Professor of Clinical Pediatrics, MSM
Dr. David Inwards-Breland is a Professor of Clinical Pediatrics at Morehouse School of Medicine. He previously was the Division Chief of the Adolescent Medicine Division at Rady Children's Hospital; Co-Director of the Center for Gender Affirming Care and clinical professor of Pediatrics at UC San Diego School of Medicine.

Dr. David Inwards-Breland is from southern California and attended UC San Diego for undergraduate, majoring in Biology. He then attended the UC Berkeley School of Public Health and received his Master of Public Health. He went on to receive his MD from UC Davis School of Medicine. Dr. Inwards-Breland did his pediatric residency at UC San Francisco Benioff, East Bay, California. After completing his National Health Service Corps obligation in Albany, Georgia, he returned to California and worked as an attending at UC San Francisco Benioff, East Bay, mainly working in the teen clinic. After 6 years of working as a general pediatrician, he then decided to enter into a fellowship at UC San Francisco Benioff San Francisco in Adolescent Medicine.

Dr. Inwards-Breland was clinical director of the Division of Adolescent Medicine; Seattle Children's Hospital and later founded and served as the medical director of the Seattle Children's Gender Clinic. He the recipient of numerous awards including Top Doctors, Award for Distinguished Service in Promoting Diversity at Seattle Children's Hospital and Community Leader of the Year from the Greater Seattle Business Association.
Dr. Inwards-Breland's research interests include adolescent male health, depression,

Transgender/ Non-binary youth and marginalized youth. He now sits on the American Board of Pediatrics, Sub-board on Adolescent Medicine.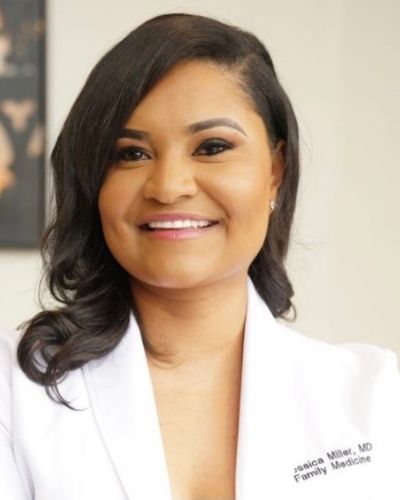 Jessica Miller, MD
Student Health Physician
Dr. Jessica Miller is a board-certified Family Medicine physician. She is a native of Baton Rouge, Louisiana. She attended Southern University and A&M College for undergraduate studies and received her Doctor of Medicine from Meharry Medical College. Dr. Miller completed her Family Medicine residency at Louisiana State University Health Sciences Center in New Orleans, LA. When not working, she enjoys traveling and spending time with her family and friends.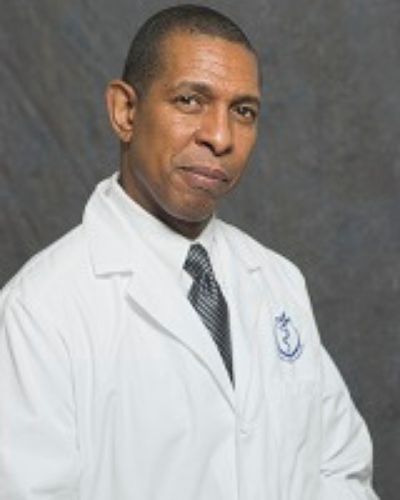 Lawrence Powell, MD
Assistant Professor, Family Medicine
Dr. Lawrence Powell started his undergraduate education at Howard University in Washington, D.C. He completed his undergraduate education and obtained his medical degree at the University of Illinois in Chicago, Illinois. He also completed a residency in Family Practice medicine at the Cook County Hospital in Chicago, Illinois, and went on to complete a Sports Medicine Fellowship at the Hughston Orthopedic Clinic in Columbus, Georgia. He currently is an assistant professor at Morehouse School of Medicine in Atlanta, Georgia. His sports medicine highlights include providing medical services to the United States Summer Olympics, Ringside Physician for Evander Holyfield Championship Fight, and being selected as one of the top Sports Medicine Physicians in Atlanta. He's served as team physician for several high schools and colleges including Atlanta Public Schools, Clayton State College, Spelman College, and Northwestern University. Currently he is team physician for Clark Atlanta University. Dr. Powell and his wife, Denise currently reside in College Park, Georgia where he is a proud grandfather of three grandchildren.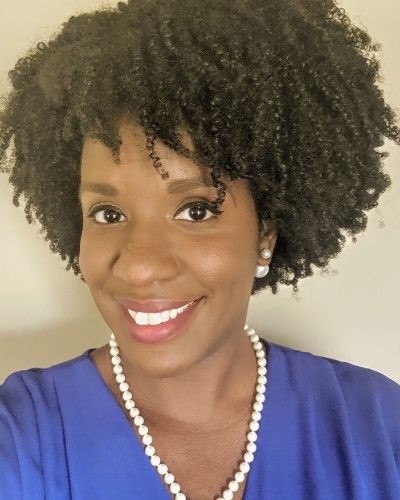 Nina Joy Mena, MD
Assistant Clinical Professor of Psychiatry
Nina Joy Mena, MD was born and raised in Detroit, MI. She went to the University of Michigan for her undergraduate studies where she majored in Psychology. She attended Michigan State University College of Human Medicine and graduated in 2013 with her Medical Degree. She received her Residency Training in Psychiatry from the University of Cincinnati Medical Center and Fellowship Training in Child & Adolescent Psychiatry from Emory University School of Medicine. Dr. Mena currently works for Morehouse School of Medicine as assistant clinical professor of Psychiatry and works at CHRIS 180, community mental health agency. Dr. Mena is very passionate about community mental health, serving the underserved, and global health.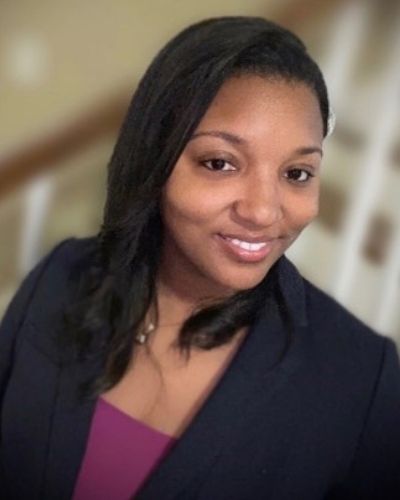 Kara Garretson, MPH
Infection Control Response Senior Epidemiologist
Kara Garretson is a strategic public health epidemiologist with more than 13 years' experience in epidemiological investigations, research and evaluation, project management, and strategic planning. Currently, Kara serves as the Infectious Control Response Sr. Epidemiologist for Morehouse Healthcare (MHC) and the Atlanta University Center Consortium (AUCC). In this role, she is charged with executing all infection control prevention initiatives.
In addition, she serves as the AUCC community health specialist and is tasked with investigating patterns of SARS-CoV-2 and disseminating those findings to design and implement campus-wide programs and policies to help reduce the risk of occurrence.
Prior to joining to MHC, Kara served in various leadership roles within state and local governmental institutions where she utilized her expertise to implement successful prevention programs in the areas of chronic disease, environment health, and infectious disease.
Kara is an adaptive leader who is passionate about addressing social determinates of health to achieve health equity for all.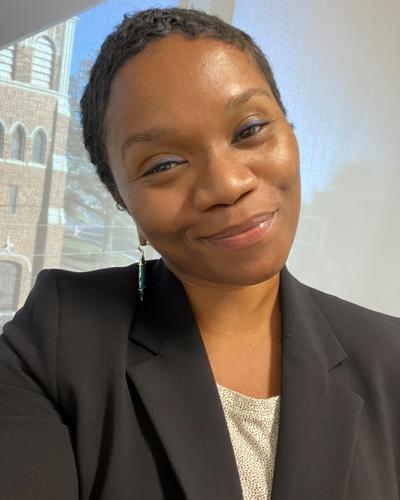 Shaakira Ford, DSW
Assistant Professor, Psychiatry & Behavioral Sciences
Dr. Shaakira Ford is an Assistant Professor in the Psychiatry and Behavioral Sciences Department of Morehouse School of Medicine as well as a licensed clinical social worker with over 17 years of clinical practice experience with diverse populations. Dr. Ford attended University of Alabama-Birmingham for undergraduate studies, graduate school at Loyola University Chicago, and received a doctorate in clinical social work from Aurora University. Dr. Ford is an active board member in various professional organizations for the advancement of mental health issues. Dr. Ford is dedicated to comprehensive wellness for all communities.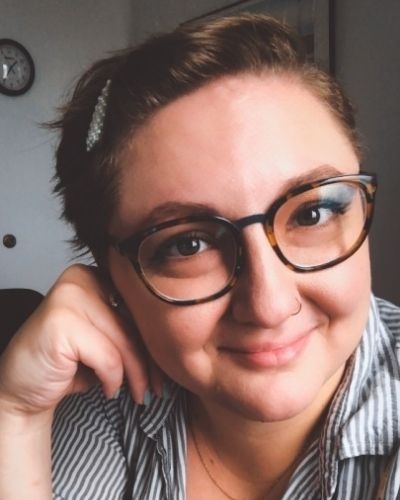 Rebecca Creel, MD
Assistant Professor, Department of Psychiatry and Behavioral Sciences
Let's welcome Dr. Creel who is joining the faculty at Morehouse School of Medicine and will start on September 20,2021. Her clinical assignments will include Adult Outpatient Psychiatry at Grady, 10 Park Place and Morehouse School of Medicine's Student Health and Wellness Center, Lee Street campus. Additionally, due to Dr. Creel's experience in with working with psy/ob patients, she will also serve as the Attending Physician for this service at Grady which is a site for our PGY 2 residents.
Dr. Creel obtained her M.D. degree from Marshall University Joan C. Edwards School of Medicine in West Virginia in 2017 and recently completed her psychiatry residency training at the University of Florida College of Medicine, where she served as chief resident. Dr. Creel has received several rewards for community service, leadership and is a member of the Gold Humanism Honor Society. Dr. Creel's strong interest in community psychiatry and street medicine will be an asset to the patient population that we serve at Grady. Dr. Creel will have several teaching assignments with students, residents and other learners as a member of the faculty.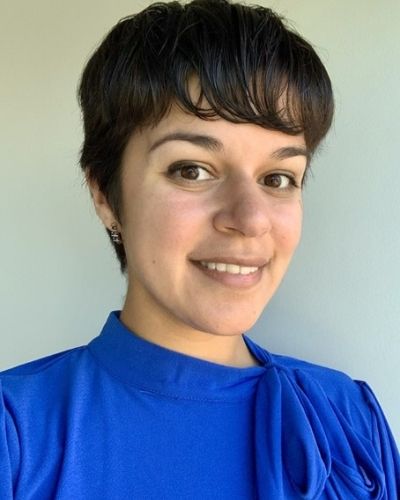 Kristy McDonald, FNP-C
Associate Medical Director, AUCC Student Health and Wellness Center
Kristy McDonald is a board-certified family nurse practitioner. Kristy McDonald joined the team in the Student Health and Wellness Center in November 2021. She earned her Bachelor of Science in Nursing from Illinois Wesleyan University in 2013. Before becoming a nurse practitioner, she worked as a registered nurse for seven years. She spent time working in the cardiac ICU, cardiac catheterization lab and interventional radiology. She then earned her Master of Science in Nursing from Loyola University Chicago in 2019. Kristy McDonald then worked as a nurse practitioner in a retail health setting at CVS Minute Clinic. She is passionate about empowering young adults to achieve their optimum level of wellness through healthy lifestyle choices and education.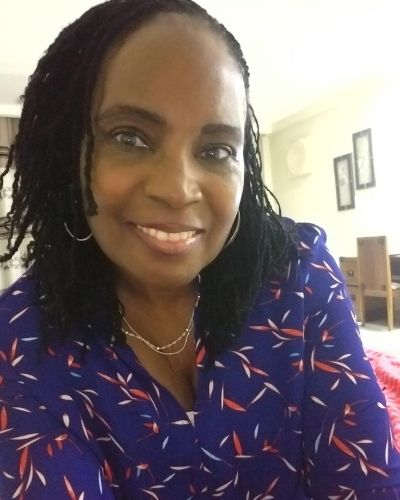 Adrienne White, APNP
Nurse Manager, AUCC Student Health & Wellness Center
Adrienne White originally hails from Chicago but considers herself a resident of the world. She has lived, worked, and traveled in the midwestern United States and in East and West Africa, working with global health organizations or volunteering with government organizations, like the U.S. Peace Corps.

Adrienne got her bachelor's degree in nursing from Northwestern University in Evanston Illinois, master's degree in nursing from the University of Wisconsin-Madison along with a graduate certificate in Global Health, and a fellowship in global clinical education from Massachusetts General Hospital. She spent most of her nursing career working as a women's health nurse practitioner in college health at the University of Wisconsin-Madison.

Adrienne believes strongly that university students should have access to the highest quality healthcare while completing their studies as it is widely recognized that optimal physical and mental health impact positively on academic success. She is excited and proud to have an opportunity to work within the Atlanta University Colleges Consortium, as the parent of a Morehouse College alum.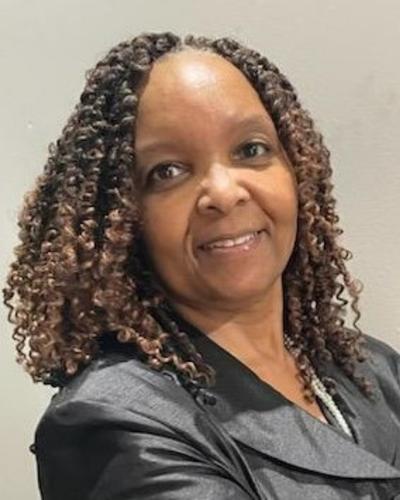 Sheila Lynn Hunter
Administrative Manager, AUCC Student Health & Wellness Center
Sheila Lynn Hunter is a native of East St. Louis, Illinois. She received her Bachelor of Arts degree at St. Louis University, St. Louis, Missouri in 2009. She furthered her education and obtained a Master of Business Administration degree in Human Resources Management at Northcentral University, Phoenix, Arizona in 2015. In November 2012, she relocated to the Atlanta area. She joined the team in September 2022 where she serves in the capacity of an Administrative Manager for the Student Health and Wellness Center. Her role is essential in providing care to students across the AUCC area for medical records and immunization records for compliance. She is enthusiastic about helping all students to secure their future while obtaining their educational needs and reaching their goals for success.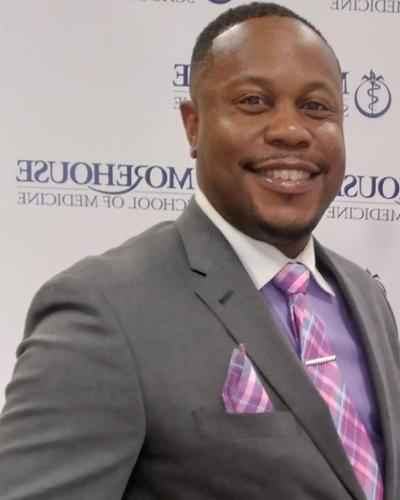 Fredrick B. Clark
Coordinator, Student Health & Wellness Center
As a native of Atlanta, GA, Fredrick completed his studies at The University of Tennessee, Knoxville (UT), where he majored in Political Science/Public Policy and minored in Education with a focus in Public Health. He comes to Morehouse School of Medicine with more than 12 years of experience (in and out of the secondary education classroom) with respect to the Infectious Disease Epidemic, Formal Healthcare Practices, and Clinical Research.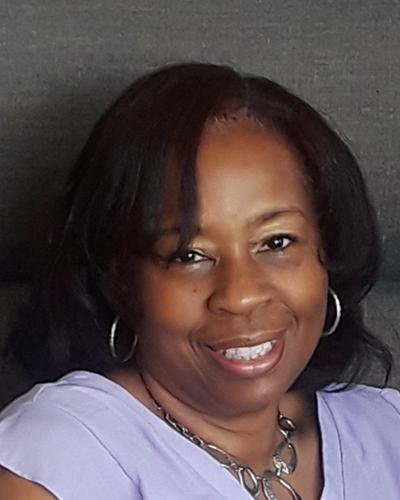 Anita Davis
Patient Care Representative II, AUCC Student Health & Wellness Center
Anita Davis is a native from New Jersey. She relocated to Atlanta, Ga in the summer of 1997. She joined the staff at Morehouse School of Medicine in April 2019 as the Patient Service Representative, for Morehouse Family Medicine. In June 2022 she transitioned to the Student Health & Wellness Center as A Patient Service Representative ll. Prior to coming to Morehouse School Of Medicine, Anita was an Administrative Assistant at The Fulton County Jail in Atlanta for 20 years.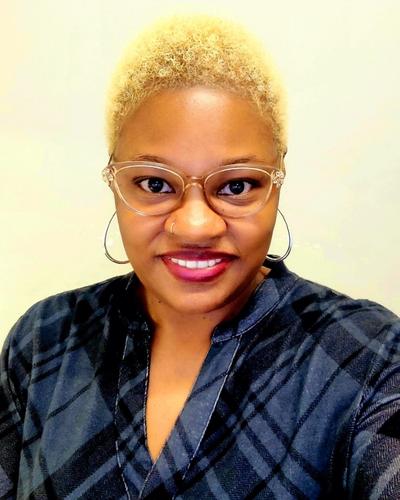 Utonia Leslie
Administrative Assistant III, AUCC Student Health & Wellness Center
Utonia Leslie is a native of Atlanta, GA. She joined Morehouse School of Medicine in July 2022 as the Administrative Assistant lll, at the Student Health & Wellness Center. She has over 20 plus years of experience in Administrative Services. Prior to joining Morehouse School of Medicine, Ms. Leslie was employed by Emory University Hospital Midtown as the Administrative Assistant of Critical Care and Medical Services. In her leisure time, Utonia enjoys traveling, shopping, and spending time with her family and friends.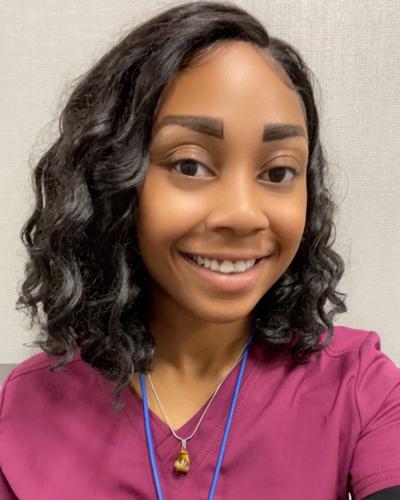 Jennah Missouri
Certified Clinical Medical Assistant, AUCC Student Health & Wellness Center
Jennah Missouri is our Certified Clinical Medical Assistant originally from Brooklyn, NY. She joined our team in the Summer of 2022 at the Student Health and Wellness Center. Jennah attended technical college at United Education Institute in Morrow, GA and graduated with a Diploma of Medical Assistant. She has worked in different specialties such as OB/GYN, Urgent Care and Family Practice which broadened her interest to continue her education to become an RN. Although Jennah has a passion for becoming an RN one day, she strives to go above and beyond to meet the standards of quality care for our patients in her current role as a Medical Assistant. Jennah really enjoys her work and cares so much for others. Jennah's personality is very energetic and she always has a positive attitude.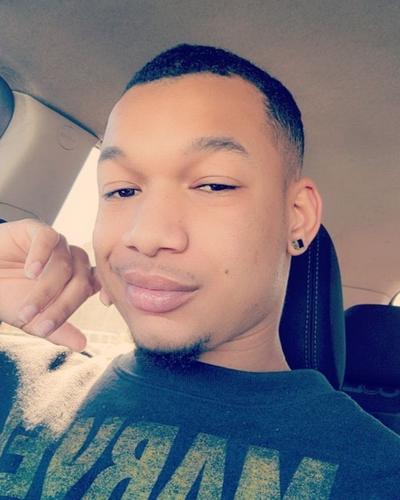 Quantrell Taylor
Medical Assistant, AUCC Student Health & Wellness Center
Quantrell Taylor is a Medical Assistants at Morehouse School of Medicine. He really enjoys working under a great team and a great establishment. He enjoys learning and growing everyday. A couple of fun facts about Quantrell are that he is from Chicago, IL and is an independent rap artist. He has been in Atlanta, GA for 5 years now and plans to stay as long as it continues to treat him good.