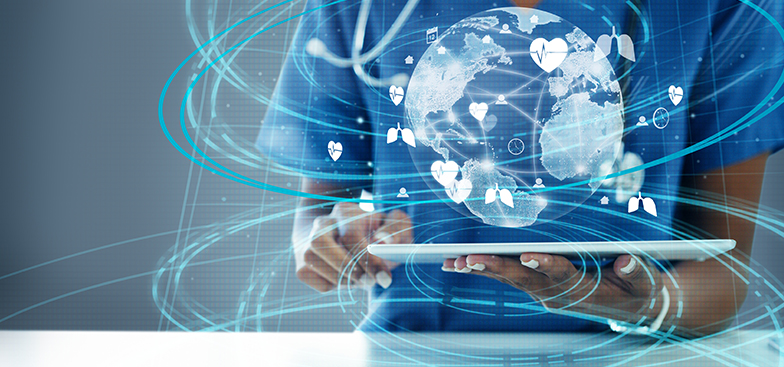 Master of Science in Health Informatics (MSHI)
About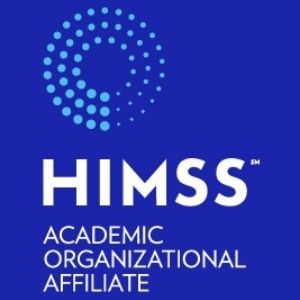 Health Informatics is defined as the intergration of Healthcare Sciences , computer science, information science, and cognitive science to assist in the management of healthcare information." (Saba & McCormick, 2015). The online MSHI Degree provides a foundation in business concepts needed to advance health information technologies (health IT). The goal of the MSHI online program is to develop comprehensive knowledge in the methodologies to acquire, store, retrieve, and use health information in medicine to support healthcare and research enterprises. MSHI will teach students to lead the creation and advancement and health equity in health informatics.
Program at a Glance
Credits to Graduate: 35-credit hours
Program Length: 14 months
GMAT/GRE or Waiver: GMAT/GRE not required
Tuition: $950 per credit hour

Who
The ideal student will have a minimum of a bachelor's degree and an interest in allied health, IT, or business. These individuals seek to work in areas of health informatics, e.g., clinical decision support, health IT, health management, telemedicine, project management, or consumer health informatics.
Leadership Track
Health Science Teaching Track (Launching Spring 2024)
The MSHI Health Science Teaching track addresses the shortage of health professions educators. The Health Science Teaching Track will give students the courses needed to master graduate-level health informatics content AND effective practices in classroom/instructional delivery. You can finish this 36-hour online program in 14 months.
Health professions will face dramatic workforce and faculty shortages nationally due to several converging factors: an aging workforce, a growth in care needs of an aging population, and expanding healthcare coverage. Most faculty in the health professions need more formal training in educational theory and practice.
The Health Sciences Teaching Track is an innovative eLearning concentration geared toward students interested in health equity and the science fields, emphasizing gaining knowledge and skills for becoming an educator or trainer in their field.
What
This 35-credit hour, 14-month, online degree is designed to give individuals the flexibility to pursue advance training in health informatics. The program offers students a unique combination of courses in a lockstep cohort format in.The program offers students a unique combination of courses in a lockstep cohort format in clinical operations & communication, clinical decision support, health IT standards & interoperability, data mining & analytics, big data management, practical applications of machine learning & artificial intelligence (ML & AI), business fundamentals, and real world learning experiences through a hands on technical capstone practicum.
Potential MSHI Careers
Health Informatics Consultants​ Clinical Informatics Analyst ​

Clinical Data Analyst

​ Chief Informatics Officer​

Health Informatics Specialists​

EHR Implementation Manager​

Health Information Technology Project Manager
Salary Range: $50,000- $200,000 ( depending on position and location)
Where
Online|Anywhere
Why
Health informatics uses IT to organize and analyze health records to improve healthcare outcomes. This discipline has been around for 30+ years, but the rate of growth of this market increased largely due to the American Recovery and Reinvestment Act (ARRA), which was signed into law in 2009. This law includes the Health Information and Technology for Economic Clinical Health Act (HITECH). HITECH formulated the Meaningful Use (MU) program under the Centers for Medicare and Medicaid Services (CMS).
According to the Bureau of Labor Statistics, the field of health informatics is estimated to grow at a rate > 25% every 10 years. This results in the creation of 50,000 new jobs every year. Hence, the health informatics workforce is one of the fastest growing sectors (Bureau of Labor Statistics). The infrastructure supporting this industry aims to improve healthcare quality, decrease medical errors, reduce health disparities, and advance delivery of patient-centered care to the historically underserved.
When
Online Course Calendar 2023-2024


Start Date

Finish Date

Final Grades Posted

Fall 2023
(Terms I & II)

Monday, August 21

Saturday, October 14

October 18

Monday, October 16

Saturday, December 11

December 15

Spring 2024
(Terms I & II)

Tuesday, January 2

Saturday, February 24

February 28

Monday, February 26

Saturday, April 20

April 24

Summer 2024
(Terms I & II)

Monday, April 29

Saturday, June 22

June 26

Monday, June 24

Saturday, August 17

August 21

Fall 2024
(Terms I & II)

Monday, August 19

Saturday, October 12

October 16

Monday, October 14

Saturday, December 7

December 11
Deadlines
Spring 2024 Cohort
Early Decision deadline: October 1, 2023

Spring 2024 Applications open: August 1, 2023




Spring 2024 Applications close: November 15, 2023




Classes begin: January 2, 2024

Interviews will take place on a rolling basis as completed applications are received and reviewed by the admissions committee. *Interviews are not guaranteed.
Scheduled Breaks
Winter Break: 12/12/23 - 01/01/24
Spring Break: 4/21/24 – 4/28/24
Admissions and Tuition Information
Click here for information on admissions and tuition.
Curriculum