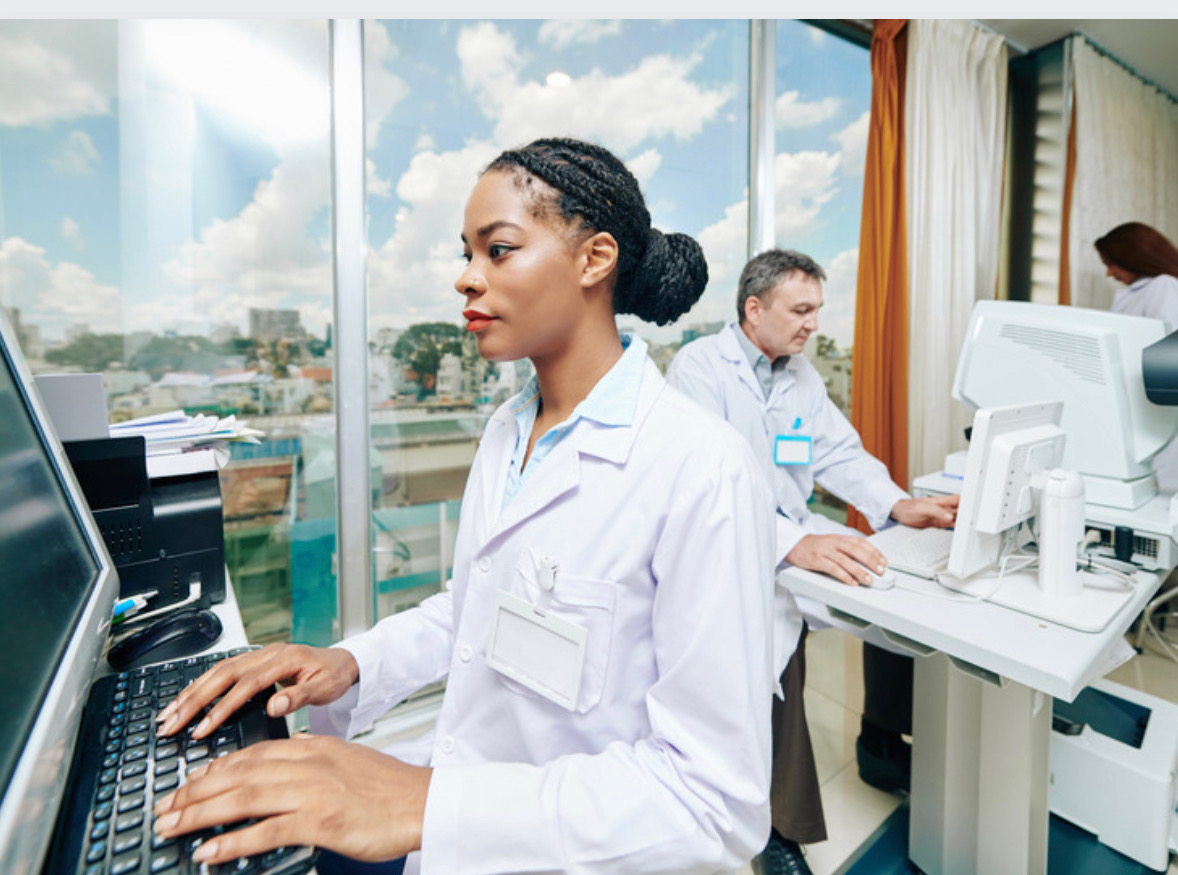 Clinical Research Coordinator Certificate
Morehouse School of Medicine is offering a certificate in Clinical Research Coordination. The purpose of the certificate is to help address the lack of diversity and shortage in the clinical trial workforce. The certificate provides foundational training required for clinical research professionals and covers operational and regulatory essentials that every research coordinator needs.
Certificate Overview
This 3-month online certificate program is designed to provide individuals with the knowledge and skills necessary to coordinate and manage clinical research studies effectively. The program will cover key topics such as study design, ethics and regulations, participant recruitment and retention, data collection and management, and study monitoring.

Upon completion of this certificate, the student will be able to:
Understand and identify key aspects of clinical research,

Perform basic clinical research coordination tasks,

Explore strategies to recruit more diverse research participants, and

Demonstrate competencies for an entry-level research coordinator.
This course requires one (1-hour) virtual mandatory meeting per month.

Coursework consists of lectures and readings, with the remaining time allocated to various combinations that include: assignments, quizzes, and discussion board posts.

Other course elements include
Case study reviews,

Applied projects, and

Videos lectures from subject matter experts
The program will culminate with a 1-day, on-campus intensive skill-building workshop*. It will include hands-on application of concepts reviewed in the course. Successful completion of the workshop will result in a sign-off on the CRC I core competencies.
*Students are responsible for travel.
Admissions and Tuition Information
Minimum Academic Requirements
Applicants must have two years of college experience, preferably in a health-related field; however, all backgrounds are welcome.

Individuals who hold a license as a practical nurse (LPN) are strongly encouraged to apply.

Minimum GPA 2.50.
To apply, students must complete an online application with the following items:
Resume

One-page personal statement explaining the motivation for pursuing the Clinical Research Coordinator Certificate and its importance on health equity and justice.

Unofficial transcripts

One (1) recommendation form

$50 application fee
Cost of Attendance
Tuition and Fees
$3500.00
Tuition does not include travel and fees are subject to change
When
Online Course Calendar 2023-2024
Start Date

Finish Date

On-Campus Workshop

Fall 2023

Monday, August 21

Friday, November 10

November 10

Spring 2024

Tuesday, January 2

Saturday, February 24

April 22

Fall 2024


Monday, August 19

Friday, November 8

November 8
Deadlines
Spring 2024 Cohort
Spring 2024 Applications open: August 1, 2023

Early Decision deadline: October 1, 2023

Spring 2024 Applications close: December 1, 2023

Classes begin: January 2, 2024

Interviews will take place on a rolling basis as completed applications are received and reviewed by the admissions committee. *Interviews are not guaranteed.
Pathway to the Master's in Health Informatics
As a part of the pathway to the Master's program, participants who have a bachelor's degree, a GPA of 2.8, and successfully complete this 3-month certificate are GUARANTEED admission into the
Master of Science in Health Informatics(MSHI) degree program. In addition, students who successfully complete the Clinical Research Coordinator Certificate (CRCC) program and meet the required application requirements, will automatically be given priority placement in the Master of Science in Clinical Research [insert link to program] (MSCR) degree program.

For more information, please email msmonline@msm.edu