Associate Dean's Welcome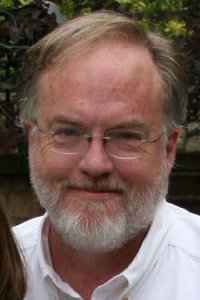 We have multiple degree programs that we can tailor to each student's career goals. If you're already committed to a research career, whether in basic biomedical, clinical, or translational (e.g., bench-to-bedside) research or some combination of these, we can provide the training opportunities you need. If you're already committed to clinical practice and seeking to enhance your credentials for admission to medical school, our MS in Medical Sciences program is designed for you. If you're trying to decide whether you want to pursue health-related research or clinical practice as a career, our MS in Biomedical Research program may be just perfect for you.
The disparities in treatments, and access to health care, between majority and underserved populations are a source of unnecessary suffering for this nation and MSM is dedicated to making real progress toward solving the problem. Obviously we can't do it alone. What we can do is help to train the next generation of scientists to understand and attack this problem on many levels. I hope you will be one of those who commits fully to eliminating health disparities in this country and globally. We can help you develop your abilities and the tools you need to help tackle this and many other problems in the health sciences.
Finally, we provide the most nurturing research and academic environment you can imagine. The students, faculty, and staff in all the programs at MSM comprise both a family and a team dedicated to making this world a better and healthier place for everyone. With state-of-the-art research and teaching facilities, faculty and staff members dedicated to your success, students that share your hopes and dreams, and all that Atlanta has to offer as the cultural and professional center of the Southeast, how could you go wrong?
What are you waiting for? Apply today and start making a real difference right away.

Douglas F. Paulsen, Ph.D.
Associate Dean for Graduate Studies
Professor of Pathology & Anatomy
Phone (404) 752-1559
Email: dpaulsen@msm.edu