Program Overview
The Master of Science (MS) degree program is a broad-based multi-disciplinary graduate level program in clinical research designed to prepare clinical and translational research faculty, residents and others for a career in clinical research. The program provides training in the principles and methods of biostatistics; epidemiology, including genetics and clinical trials; and outcomes research, including health services research and health economics; and application of these principles/methods to clinical research.
Spotlight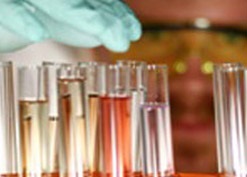 We have a number of educational programs that we can tailor to an individual student's career goals. The disparities in treatments, and access to health care, between majority and minority populations are a source of unnecessary suffering for this nation and MSM is dedicated to making real progress toward solving the problem.
We are working to train the next generation of scientists to understand and attack this problem on many levels. I hope you will be one of those who commits fully to eliminating health disparities in this country and globally. We can help you develop your abilities and the tools you need to help tackle this and many other scientific problems.