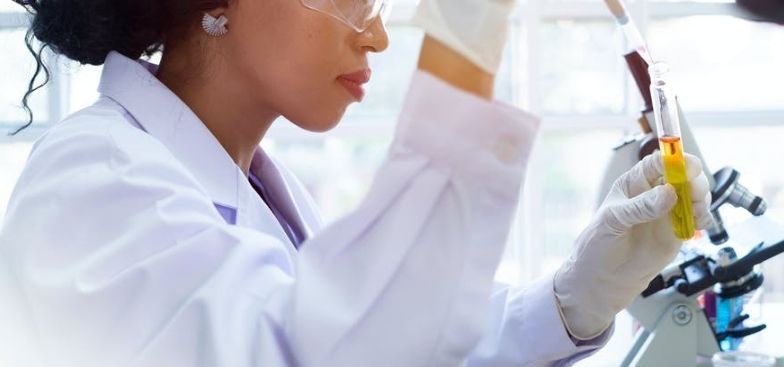 MS in Biotechnology - Medical Cannabis Therapeutics Concentration
About
Medical cannabis can be described as the unprocessed or processed cannabis plant or extract consisting of Cannabinoids, terpenes, and other hydrocarbons that are prescribed by physicians for their patients. These products have been used for centuries to manage or treat several ailments including, but not limited to, Epilepsy, pain, blood pressure, seizures, depression, anxiety, and appetite loss as well as supplemental treatments for cancer, Palliative Care, AIDS, sickle cell disease, multiple sclerosis, inflammatory bowel diseases (IBD), Parkinson's disease, Alzheimer's disease, Tourette's, autism, post-traumatic stress disorders (PTSD), and more. At the end of 2021, the size of the global medical cannabis market exceeded $17 billion USD and is expected to grow at a compounded growth rate of 22.9% over the next 10 years. Correspondingly, employment in this sector grew 32% in FY21, adding 77,000 new jobs to the 21,000 Americans employed in the legal cannabis industry.
Morehouse School of Medicine's Medical Cannabis Therapeutics concentration in our #1 Ranked MS in Biotechnology prepares students to excel in this new and growing marketplace. With this training, several jobs are waiting for the well-trained as medical cannabis laboratory scientists, Budtender, Dispensary Manager, production/ testing technicians & analysts, brand ambassadors, medical cannabis liaison(s), cultivation technicians, Extraction Technicians, Master growers, Marijuana Sales Representatives, Cannabis Compliance Manager, and operational business leaders, e.g., chief of cultivation and chief of manufacturing.
Program at a Glance
Credits to Graduate: 35-credit hours
Program Length: 12 months/1 year
GMAT/GRE or Waiver: GMAT/GRE not required
Tuition: $950 per credit hour
Join a Virtual Information Session
Please RSVP for your preferred session. A Zoom link will be sent directly to the email you provide upon registration.

Who
College graduates interested in advancing their careers in biotechnology with a minimum of a bachelor's degree.
What
This 35-credit hour MSBT degree is designed to prepare graduates for careers in the biotechnology industry including government, academic, laboratories, and private sector that serve as a pathway to advance training via online learning. The program offers students a unique combination of courses in biosciences, regulatory affairs, entrepreneurship, and project management.
Where
Online|Anywhere
Why
New discoveries in biotechnology are transforming life as we know it. This field intersects biology and technology that leads new product development designed to enrich lives. From drug development to the production of biologics, plant and animal science to medical devices - biotechnology is everywhere. Biotechnology addresses many global problems such as climate change, aging, health equity, food production, and infectious disease to name a few. As a result, job growth of the biotechnology workforce is one of the fastest growing sectors globally (Bureau of Labor Statistics).
When
Online Course Calendar 2023-2024


Start Date

Finish Date

Final Grades Posted

Fall 2023
(Terms I & II)

Monday, August 21

Saturday, October 14

October 18

Monday, October 16

Saturday, December 11

December 15

Spring 2024
(Terms I & II)

Tuesday, January 2

Saturday, February 24

February 28

Monday, February 26

Saturday, April 20

April 24

Summer 2024
(Terms I & II)

Monday, April 29

Saturday, June 22

June 26

Monday, June 24

Saturday, August 17

August 21

Fall 2024
(Terms I & II)

Monday, August 19

Saturday, October 12

October 16

Monday, October 14

Saturday, December 7

December 11
Deadlines
Spring 2024 Cohort
Early Decision deadline: October 1, 2023

Spring 2024 Applications open: August 1, 2023




Spring 2024 Applications close: November 15, 2023




Classes begin: January 2, 2024

Interviews will take place on a rolling basis as completed applications are received and reviewed by the admissions committee. *Interviews are not guaranteed.
Scheduled Breaks
Winter Break: 12/12/23 - 01/01/24
Spring Break: 4/21/24 – 4/28/24
Admissions and Tuition Information
Click here for information on admissions and tuition
Curriculum
Click here for more information about the MSBT Concentration in Medical Cannabis