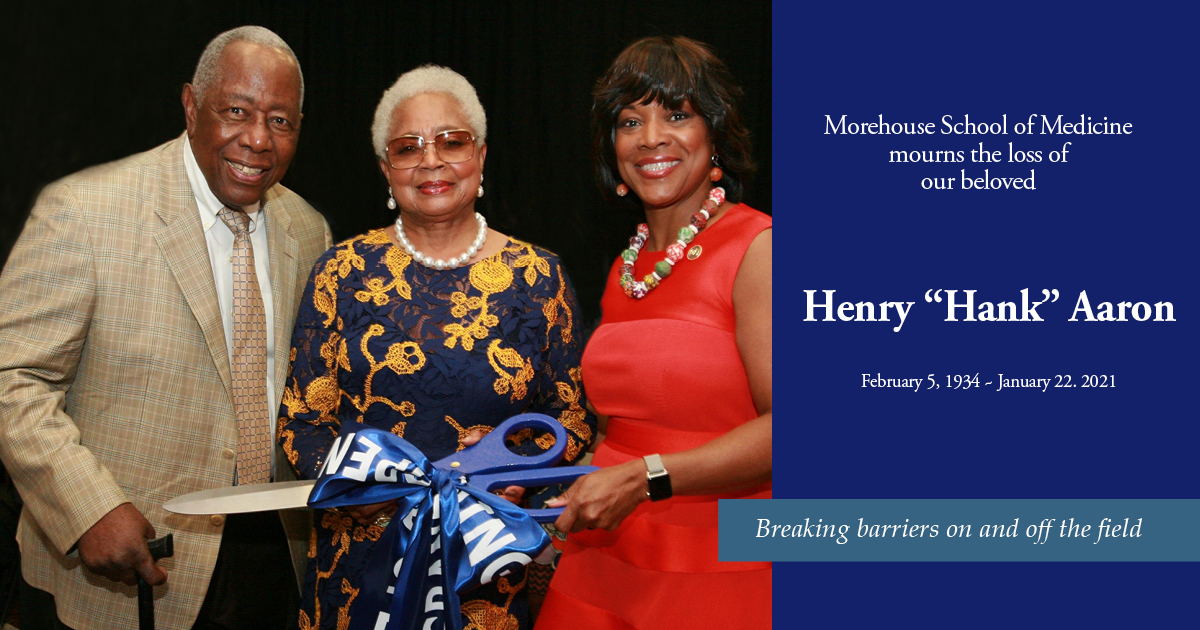 Tribute to Henry "Hank" Aaron
January 22, 2021— Atlanta, Georgia -- Morehouse School of Medicine mourns the loss of Henry "Hank" Aaron. The baseball legend will rightly be remembered as an icon for making tremendous contributions to the sport while breaking barriers, facing down racism, and blazing a trail.
Failure is a part of success. There is no such thing as a bed of roses all your life. But, failure will never stand in the way of success if you learn from it."
Hank Aaron
Morehouse School of Medicine will also remember Mr. Aaron for the great things he did off the field — as a businessman, mentor, philanthropist and family man. He gave generously of his time, talent and treasure. For this, and for his grace and friendship, we are eternally grateful. Our prayers, condolences and deepest sympathies go out to Mrs. Billye Suber Aaron, their family and to his legions of fans all around the globe.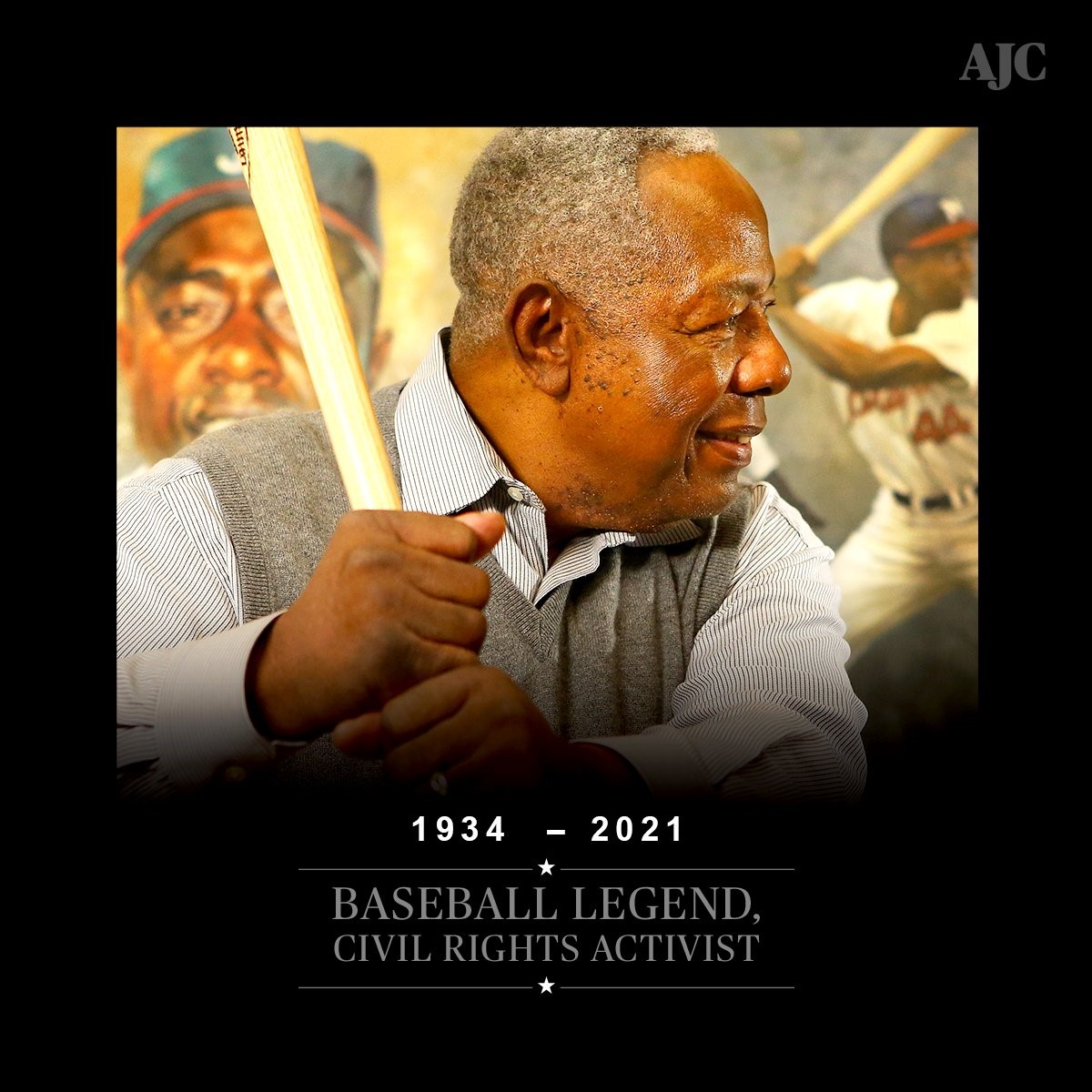 Photo Credit: Atlanta Journal Institution
Funeral Remarks - Dr. Montgomery Rice

Related Videos
Share Your Thoughts