Meet MSM's Inaugural 'Teachers of Distinction'
The new Teaching Academy at MSM recently named its first four "Teachers of Distinction," faculty members – including a husband-and-wife team – who demonstrate service, integrity, and commitment to excellence in teaching. Nominated by their peers, these exemplary teachers also bring a proven record of accomplishment and commitment to the mastery of subject content and effective delivery, leading and supporting innovation in teaching and facilitating the exchange of ideas within and across disciplines. Here are MSM's first-ever "Teachers of Distinction":
Janice Herbert-Carter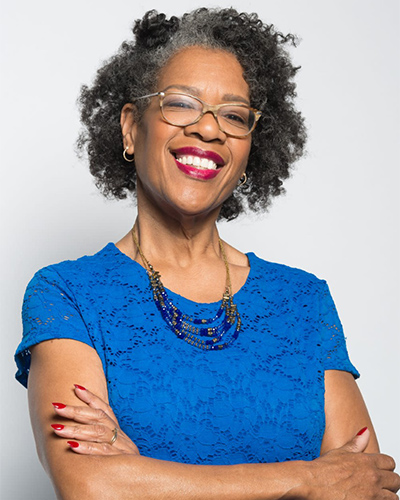 A native of Brooklyn, NY, Janice Herbert-Carter, MD, MGA, FACP, is chair and professor of Medical Education. A Princeton University graduate, she earned the MD degree from Howard University College of Medicine and completed her internship and residency in internal medicine at Howard University Hospital in Washington, DC.
A National Health Services Corps scholarship recipient, Dr. Herbert-Carter fulfilled her obligation by serving the underserved, practicing primary care medicine at a community health center in Baltimore, MD. She earned an American Board of Internal Medicine certification and a Master's degree in healthcare administration from the University of Maryland.
Dr. Herbert-Carter directs and teaches the pathophysiology course for second-year medical students. She facilitates small group active learning exercise sessions for first-year students and teaches in the Master of Science in Medical Science premedical post-baccalaureate program as well as the Physician Assistant program. She is a didactic teacher for Family Medicine residents and students. She also teaches Faculty Development, helping other faculty improve their teaching skills.
Dr. Herbert-Carter has published in numerous journals including Academic Medicine, Family Medicine, Journal of General Internal Medicine, Ethnicity and Disease, Journal of the Association of Academic Minority Physicians, and others. She has book chapters in Primary Care Review for Physician Assistants. She has presented at regional and national meetings including the Georgia State Medical Association; Society of Teachers of Family Medicine; Society of General Internal Medicine; American Association of Blacks in Higher Education, National Medical Association, and the Association of American Medical Colleges.
She has worked with the National Board of Medical Examiners in various capacities including as an item-writer for the USMLE Steps 1 and 2CK. She has written Internal Medicine questions for the MKSAP (Medical Knowledge Self-Assessment Program) published by the American College of Physicians. She is a Commissioner of the Accreditation Review Commission on Education for the Physician Assistant (ARC-PA) and served as a 2018-2019 LCME Faculty Fellow.
Dr. Herbert-Carter is an American College of Physicians Fellow, member of the Team-Based Learning Collaborative, the Gold Humanism in Medicine Honor Society, the Atlanta Medical Association, the American Medical Association, and the Alpha Omega Alpha medical honor society.
Marjorie M. Smith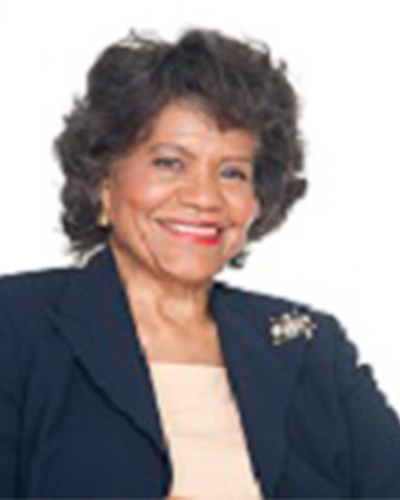 Marjorie M. Smith, MD, is a professor in the Department of Pathology and Anatomy. She received her undergraduate degree from Fisk University in Nashville, TN, where she was inducted into Phi Beta Kappa Honor Society. She is a graduate of Howard University College of Medicine and completed a residency in anatomic and clinical pathology at Cleveland Clinic in Cleveland, OH.
Dr. Smith is board certified in Anatomic and Clinical Pathology and an American College of Pathologists Fellow. In addition to her faculty position, during her MSM tenure, Dr. Smith has held several administrative positions, including interim chair and chairperson in the Department of Pathology (now the Department of Pathology and Anatomy), interim chairperson in the Department of Medical Education, and interim dean and senior vice president for Academic Affairs.
She has a passion for teaching and has been course director of the second-year pathology course for several years and served for more than 20 years as the course director for the second-year course in nutrition. She is currently also a lecturer in the Physician Assistant Studies program and was a member of the teaching faculty in the early years of the PhD program. Dr. Smith challenges students to strive for excellence. One of her favorite quotes is from Dr. Benjamin E. Mays, former president of Morehouse College:
"The tragedy of life is often not in our failure, but in our complacency, not in our doing too much, but rather in our doing too little, not in our living above our ability, but rather living below our capacities."
Quentin Ted Smith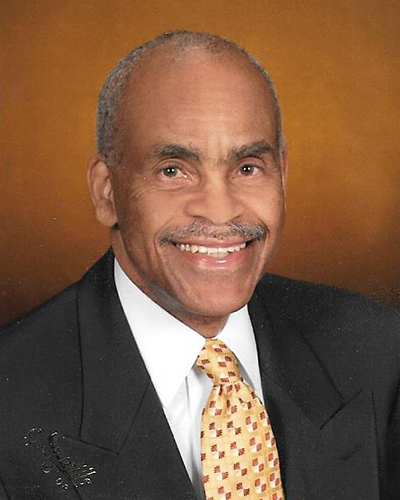 Quentin Ted Smith, MD, is professor of psychiatry, vice-chair of Psychiatric Education and associate director of the psychiatry clerkship. He is a member of Phi Beta Kappa, a Woodrow Wilson Fellow, National Medical Fellow and Alpha Omega Alpha Medical Honorary Society. He is a graduate of Howard University College of Medicine and completed his Child and Adolescent Fellowship at University Hospitals of Cleveland. Dr. Smith has served as director of the Fulton County Mental Health Center, the Child and Adolescent Clinic at Grady, and the Child and Adolescent Program at Ridgeview Institute. He has received numerous awards for teaching from national organizations, medical students, and residents, The Dean's Award for Outstanding Teaching, and Teacher of the Year and Master Teacher Awards from the yearlong faculty development program. The Board of Directors of Ridgeview Institute donated $400,000 to a scholarship fund in Dr. Smith's name to be awarded to students who pursue careers in psychiatry. Areas of interest include mood disorders in children and adolescents and physician and medical student wellness.
Dr. Smith has served on many MSM departmental and institutional committees. He has served on the boards of the Governor's Children's Trust Fund, Project Hope, Ridgeview Institute, and Georgia Psychiatric Physician's Association. He has received awards for service to his profession and community from Fisk University, Howard University, the United Negro College Fund, and the Georgia Psychiatric Physician's Association. He is a Distinguished Life Member of the American Psychiatric Association and a Life Member of the American Academy of Child and Adolescent Psychiatry.
For the past 25 years, Dr. Smith has participated in local, national, and international walk/run events to raise funds for research and patient care for various charities. He is an alumnus of the Leukemia and Lymphoma Society's Team in Training Program. He is a member of the Friendship Baptist Church Sanctuary, Hymn, and Senior Choirs and Men's Chorus.
Dr. Smith is married to Dr. Marjorie Smith, former dean and chair of the Department of Pathology. They have three children, Candace, Jason, and Michael, and four grandchildren.
Carey Roth Bayer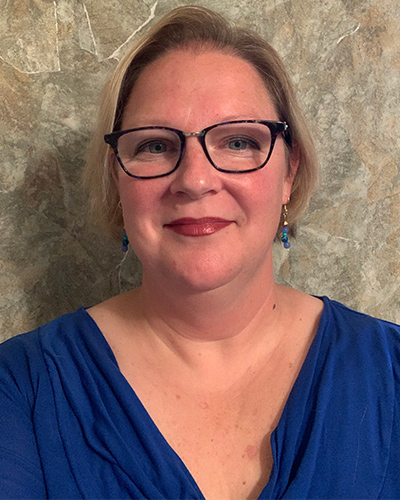 Carey Roth Bayer, EdD, MEd, BSN, RN, CSE, is a professor in the departments of Community Health and Preventive Medicine as well as Medical Education. Her scholarship focuses on training health professionals to address human sexuality with patients across the lifespan; sexual orientation, gender identity, gender expression, safe space and inclusion training; and, educational outcomes and impacts of leadership training programs.
Dr. Roth Bayer employs active learning strategies across MSM programs to help learners grow and have fun learning. She earned a BS in nursing from Xavier University, a Master's in adult education and a Doctorate in human sexuality education from Widener University. Dr. Roth Bayer is a certified sexuality educator through the American Association of Sexuality Educators, Counselors, and Therapists. She is most passionate about helping learners exceed their goals and learn in innovative ways.
When not in a learning environment, Dr. Roth Bayer can usually be found at the barn with her family and horses or serving as a volunteer leader for Girl Scouts and Cobb County 4H.