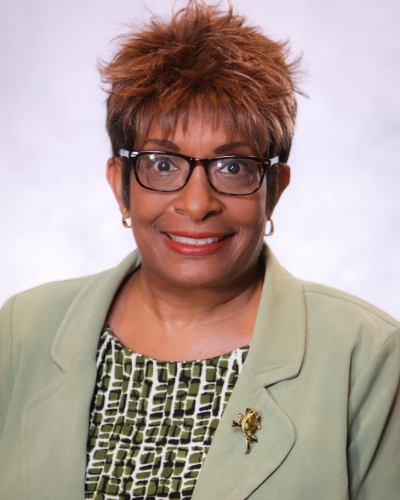 Sherry Crump, MD, MPH, FACPM
Assistant Professor
Community Health & Preventive Medicine

Coordinator
Social-Cultural-Behavioral Determinants of Health Longitudinal Rotation, PHPM Residency Program
Location: NCPC, Room 324-C
Phone: (404)752-1629
E-mail: scrump@msm.edu
Education
POSTGRADUATE:Residency:
Public Health and General Preventive Medicine
Fellowship: Drew/Meharry/Morehouse Consortium Cancer Center Breast Cancer Prevention and Control Research

Fellowship: Association of American Colleges Health Services Research

GRADUATE:
University of Virginia
Degree: MD

Emory University Rollins School of Public Health
Degree: MPH

UNDERGRADUATE:
University of Virginia
Degree: BA
Research Interests
Health Services Research
Clinical Interests
Smoking Cessation and Alcohol Misuse Intervention
Prevention, Treatment, and Reversal of Chronic Disease by means of Evidence-Based Lifestyle Therapeutic Intervention
Quality Improvement/Quality Assurance/Patient Safety
Publications
Saraiya, P., Hutchins, S.S., Crump, S., Morgan, J., Wilkinson, T., Walker, C.D., & Taylor, B. (2021). Availability of Naloxone in 2 Underserved Urban Communities in Georgia. Journal of Public Health Management and Practice, 27:S179-S185.
Crump, S.R., Shipp, M., Morris, S., McCray, G., Johnson-Thorne, S., Caplan, L., Okoli, J., & Blumenthal, D. (2008). Abnormal Mammogram Follow-up: Do Community Lay Health Advocates Make a Difference? Health Promotion Practice. 9:140-148.
Crump, S.R., Taylor, B.D., Sung, J., Burley, L., Sheats, J., Murphy, F.G., & Caplan, L. (2006). Dietary Intake to Reduce Cancer Risk Among African-American Women in Public Housing: Do Sociodemographic Factors Make a Difference? Ethnicity & Disease. 16:963-970.
Crump, S.R, Mayberry, R.M., Taylor, B.D., Barefield, K.P., & Thomas, P.E. (2000). Factors related to non-compliance with screening mammogram appointments among low-income African-American women. Journal of the National Medical Association. 92(5):237-46.
Taylor, B.D., Murphy, F.G., Sheats, J.Q., Densler, M.W., & Crump, S.R. (1998). Translating breast health: a role for community lay health workers in the 21st Century. American Journal of Health Studies. 14:137-142.
Honors and Awards
Morehouse School of Medicine/Clark Atlanta University/Georgia State University Community Health Course, Faculty of the Year, May 2001.