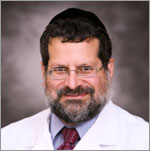 Lee S. Caplan, MD, MPH, PhD
Professor
Community Health & Preventive Medicine

Location: NCPC, Room 327
Phone: (404)752-1626
E-mail: lcaplan@msm.edu
Education
POSTGRADUATE:
Jersey Shore Medical Center
Internship

University of Massachusetts Medical Center at Worcester
Residency

United States Public Health Service Epidemiology Training Program
Fellowship

GRADUATE:
Albert Einstein College of Medicine
Degree: Doctor of Medicine

Harvard University School of Public Health
Degree: Master of Public Health

Johns Hopkins School of Hygiene and Public Health
Degree: Doctor of Philosophy

UNDERGRADUATE:
Columbia College
Degree: Bachelor of Arts
Research Interests
Breast Cancer
Cancer Epidemiology
Cancer Prevention and Control
Chronic Disease Epidemiology
Religion, Spirituality, and Health
Cancer Training Programs
Clinical Interests
Smoking Cessation
Screening
Publications
Livingston, CJ, Berenji, M, Titus, T, Caplan, LS, Freeman, R, Sherin, K, Mohammad, A, and Salisbury-Afshar, E. American College of Preventive Medicine: Addressing the opioid epidemic through a prevention framework. Am J Prev Med. 2022 Sep;63(3):454-465.
Li C, Douglas M, Zahidi R, Josiah Willock R, Caplan L, Baltrus P, Gillis E, Mack D, Gaglioti A. Racial and ethnic disparities in H1N1 vaccine uptake in Medicaid: Lessons learned for a COVID-19 vaccine rollout. Prev Med Rep. 2021 Dec;24:101588.
Baltrus PT, Douglas M, Li C, Caplan LS, Blount M, Mack D, Gaglioti AH. Percentage of Black population and primary care shortage areas associated with higher COVID-19 case and death rates in Georgia counties, South Med J 2021 Feb;114(2):57-62.
Caplan LS, Akintobi TH, Gordon TK, Zellner T, Smith SA, Blumenthal DS. Reducing Disparities by way of a Cancer Disparities Research Training Program. J Health Dispar Res Pract. 2016 Fall;9(3):103-114.
Caplan, LS, Sawyer, P, Holt, C, and Brown, CJ. Religiosity after a Diagnosis of Cancer among Older Adults, Journal of Religion, Spirituality, and Aging. 2014; 26(4):357-369.
Honors and Awards
J. William Fulbright Scholarship for teaching and research, 2000-2001
State of Georgia Cancer Coalition Distinguished Cancer Scholar, 2001-2006
Morehouse School of Medicine teaching awards: Distinguished Teaching Award, 2008; Faculty Teaching Award, 2010; Faculty Research Award, 2012; Dean's Outstanding Teaching Award, 2013; Faculty Appreciation Award, 2013
Sellers McCroan Award, 2016