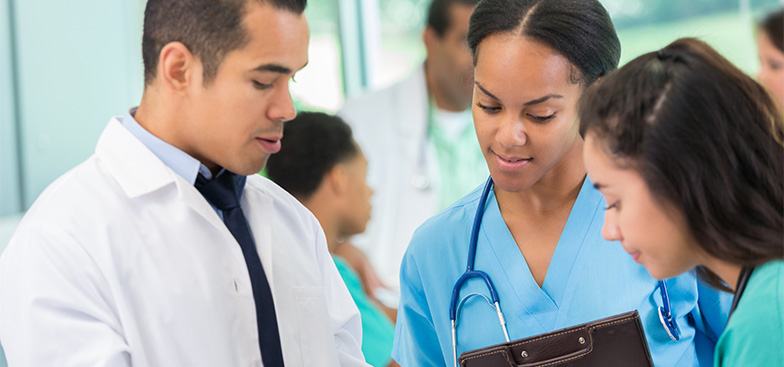 Quality and Promoting Interoperability Technical Assistance
HI-BRIDGE Solutions (HBS) provide direct technical assistance to support eligible clinicians in meeting the requirements of CMS programs, including Medicaid EHR Incentive Program and the Medicare Quality Payment Program in using technology in advancing patient care. HBS is recognized as Georgia's trusted advisor in bringing education and outreach through both virtual and boots on the ground assistance to:
Design and implement a customized project plan to facilitate successful attestations and reporting

Provide guidance on the challenging Privacy and Security standards related to Promoting Interoperability

Provide educational learning opportunities through live and on-demand tools

Staff training suggestions for key players on your Promoting Interoperability team

Strategies to complete Promoting Interoperability documentation

Audit preparedness guidelines
HBS has developed services for the successful exchange of important patient clinical information in care delivery to increase interoperability and support health improvement of the greater community while eliminating the disparate gap of healthcare throughout Georgia and this nation.
Consulting Areas of Focus include (but not limited to):
Medicaid EHR Incentive Program

Medicare Quality Payment Program

Electronic clinical data record exchange

EMR / EHR implementation and support

Privacy & Security Risk Assessments

Audit Preparedness

Patient Centered Medical Home

Quality Improvement Initiatives

Practice Workflow Redesign
Members are engaged through:
Virtual education forums and webinars

E-communication and newsletters

Individualized and hands-on technical assistance

HIT presentations and education forum

Professional association participation and exhibits

Dedicated coach or advisor
Key Community Partners
Alliant Health, American College of Physician-GA chapter, Georgia Academy of Family Physicians, Georgia Association of Primary Care, Georgia Board of Regents, Georgia Department of Community Health, Georgia Department of Public Health, Georgia Health Information Network, Georgia Hospital Association, Georgia Partnership for Telehealth, Georgia State Medical Association, Georgia State University, Georgia Technical Institute, Hispanic Coalition of Georgia, Hometown Health, Medical Association of Georgia, Medical Group Management Network, Morehouse Healthcare, Technical College System of Georgia
Share Your Feedback
We are here to help you successfully participate in the Quality Payment Program (QPP). Please complete a quick 5-question feedback form to let us know how we can better serve you and other small clinician groups.