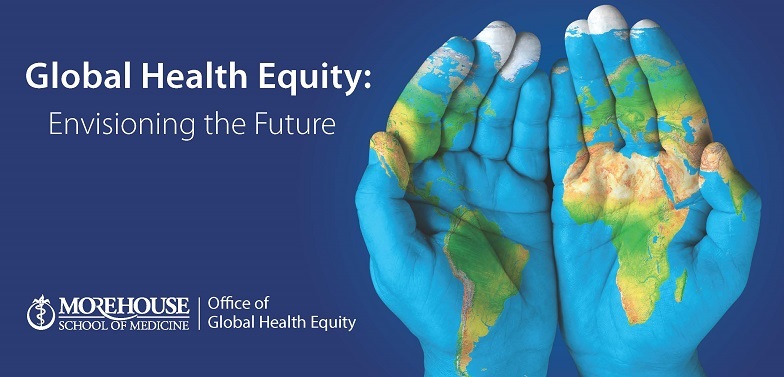 MSM Making a World of Difference in Health Equity
Health equity is a goal that is not out of the realm of possibility. It is something that not only affects those in Morehouse School of Medicine (MSM)'s backyard of Atlanta but also people across the world. Ensuring that those in need have well-trained medical professionals, providing them with affordable options, and making sure they are able to get the medical care they need are all issues that need to be addressed in the quest for health equity. That is why MSM continues to work towards making sure communities from Southwest Atlanta to South Africa have access to the quality healthcare they need.
MSM students, doctors, faculty, and staff are continuously collaborating with fellow health scientists and treating patients locally and abroad. Over the next few weeks, we will look at some of the initiatives geared towards advancing health equity globally.
Hope for Those Living with HIV in Senegal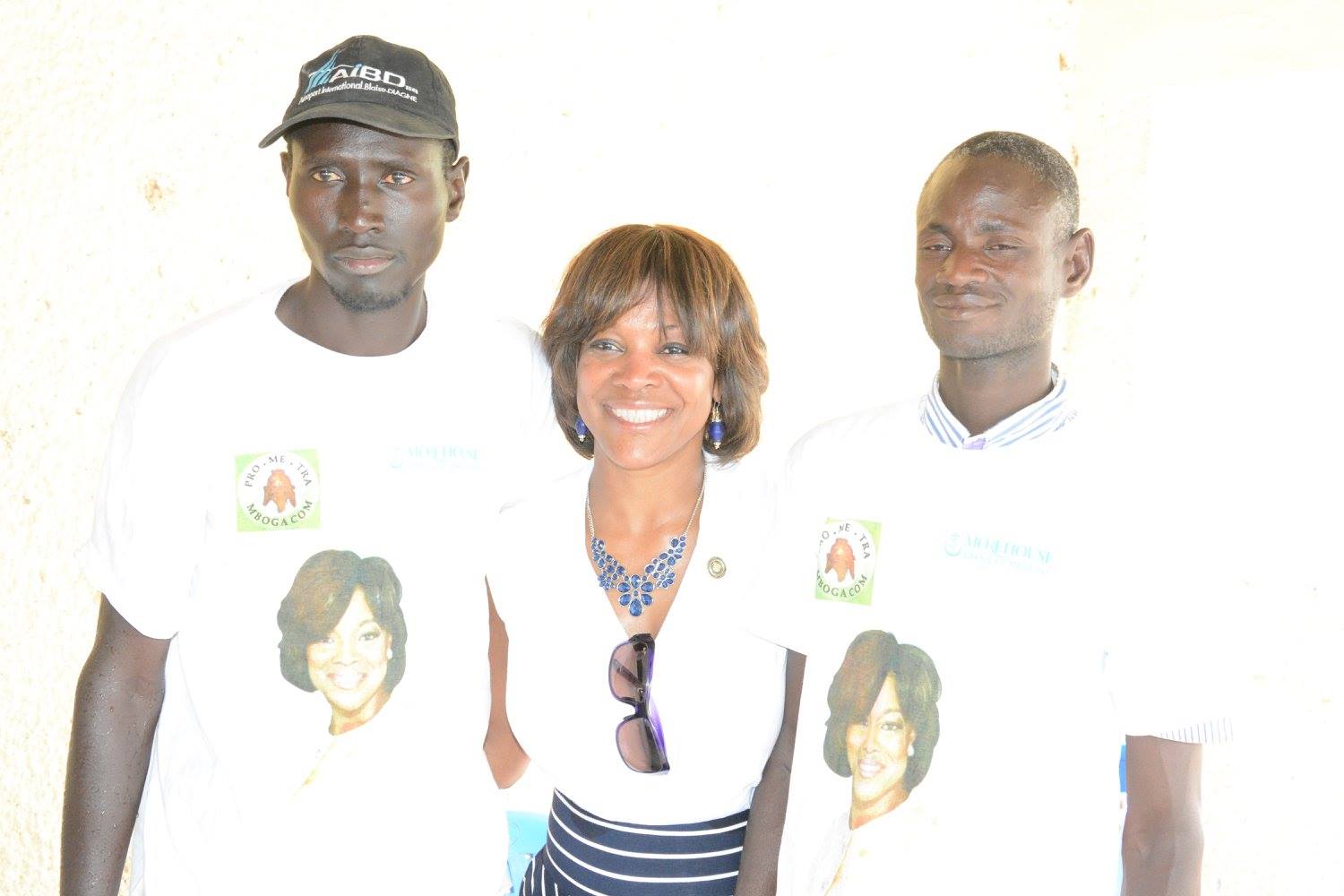 In April 2017, MSM President and Dean Dr. Valerie Montgomery Rice, along with Meharry Medical College President Dr. James Hildreth, led a group of faculty, research scientists, and staff from the two HBCU medical schools to Senegal. During the trip, they had a chance to get a first-hand look at how traditional African medicine is saving the lives of women living with HIV and the medicine's potential to stop the virus dead in its tracks.
MSM and its African partner, PROMETRA International, have been conducting HIV and AIDS laboratory research using traditional African medicinal products. This effort is led by Dr. Michael Powell, associate professor in MSM's Department of Microbiology, Biochemistry, and Immunology.
"The goal of this research is to test the efficacy and safety of natural herbal extracts that can be used as a treatment for HIV and AIDS," explained Vincent Craig Bond, Ph.D., chair of the Department of Microbiology, Biochemistry and Immunology and principal investigator for the Research Centers in Minority Institutions (RCMI).
During the week-long visit, researchers from the MSM-led team met with 10 women, who had been infected with HIV and AIDS, participating in the study conducted by PROMETRA. The group of women received the six-month treatment about 15 years ago and are now symptom-free. The majority of the women in the study have survived long past the typical life expectancy for someone living with HIV in their community. Even more astonishing is that many of the women have given birth to and breastfed healthy babies who tested HIV negative.
"This was a life-changing event for them because, as most people know, in the late '90s early 2000s if you had HIV and received no standard anti-retroviral treatment, this would have been a death sentence," explained Dr. Bond. "There was no other treatment available for these women at that time. They took this [plant-based] extract treatment for six months, and then were taken off that treatment, and went back to their community and their lives. Several of them reported that since then they have had a blood test and said they were free of the virus."
Dr. Bond hopes the natural medicine can be transformed into a low-cost treatment that may be used in places like Atlanta—a city with levels of HIV as high as some African nations—and in other communities throughout the world.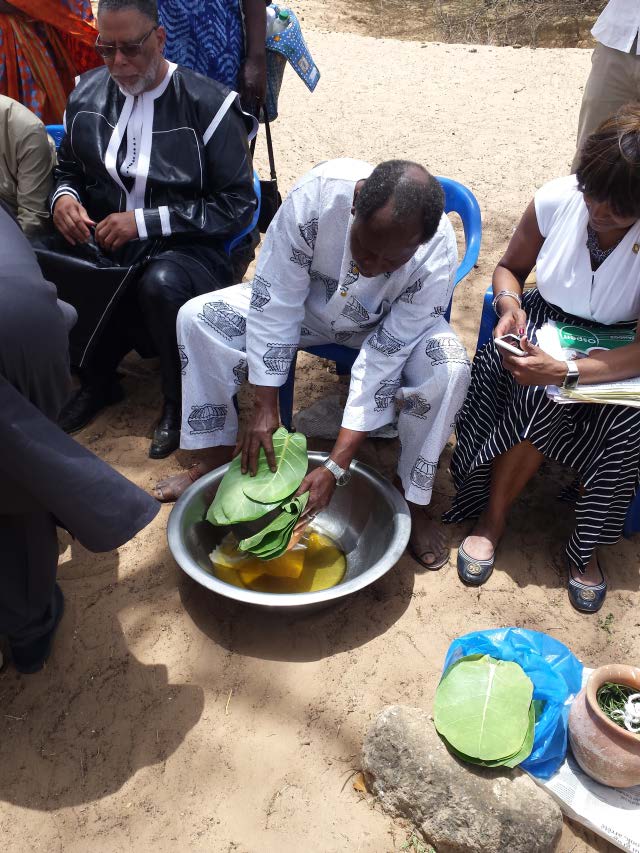 "This plant-based extract seems to have no viral rebound, little to no side effects and seems to be effective from the results of the clinical study. It's almost too good to be true, but that's what the data is showing us," explained Virginia Floyd, M.D., associate professor of Community Health and Preventive Medicine at MSM. "Imagine an armamentarium of safe, natural products. Products which are safe and effective, scientifically proven natural products that are available to all of mankind. Yes, it would be a game changer for health equity because it would provide a new set of choices, not only for healthcare but also health prevention."
As well as working with PROMETRA, MSM has teamed up with the Andrew J. Young Foundation in this groundbreaking research. The findings from this discovery were explored in the foundation's 2017 documentary Strong Medicine: The Power of African Healing.
In our next installment of this series, we will see how a group of M.D. students learned while serving in Haiti.
About Morehouse School of Medicine (MSM)
Founded in 1975, Morehouse School of Medicine (MSM) is among the nation's leading educators of primary care physicians, biomedical scientists, and public health professionals. In 2011, MSM was recognized by Annals of Internal Medicine as the nation's No. 1 medical school in fulfilling a social mission. MSM faculty and alumni are noted for excellence in teaching, research and public policy, as well as exceptional patient care.
Morehouse School of Medicine is accredited by the Commission on Colleges of the Southern Association of Colleges and Schools to award doctoral and master's degrees. To learn more about programs and donate today, please visit www.msm.edu or call 404-752-1500.